MASCOT's new workwear range provides ample opportunity for a colourful summer. With 8 two-tone colour combinations in attentive design, wearers of all professions can create a new summer workwear wardrobe.
The MASCOT® UNIQUE range, that was newly launched in the Spring, now comes in green to allow for even more combination possibilities.
Shorts with great fit
Particularly suitable for Summer are the MASCOT® Stuttgart shorts. The shorts, like the Erfurt trousers in this range, have an optimum fit with a gusset on the inside of the legs. The gusset provides increased freedom of movement, and eliminates irritation from seams. MASCOT® Stuttgart shorts have all the practical functionalities required for your profession, including spacious skewed thigh pockets, with easy access and manual partitioning, as well as a hidden mobile phone pocket, D-ring, tool strap at the waist and a hammer loop. All shorts are made from a lightweight twill material and are certified to standard UV 801.
Cool trousers for a warm summer
Despite the warmth of summer, you may still need to wear trousers – particularly if you work a lot on your knees and require knee protection. MASCOT® Erfurt kneepad pockets are reinforced with Cordura® and adjustable. MASCOT® UNIQUE also includes a range of products using Tencel®, which is made from eucalyptus trees. Tencel® is a natural fiber and extremely soft; it also has moisture-wicking and temperature controlling properties. Tencel® is actually 50% more absorbent than cotton and results in excellent wearer comfort. Tencel® products are an ideal choice for summer as it makes the trouser slightly cooling, whilst moisture wicking. All the products have the additional advantages of polyester — wear resistance, dimensional stability and durability wash after wash. The blend of Tencel® and polyester, developed especially by MASCOT, combines the best features of the two materials.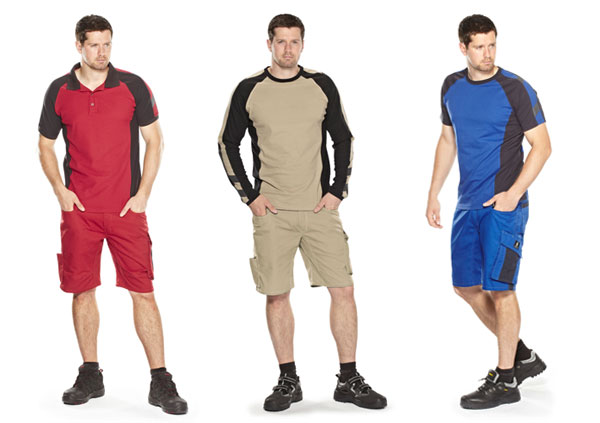 Welcome to: http://www.sklep.safety-workwear.eu/pl/c/Unique/168
Press release: Mascot International A/S